Google pixel 7 You must have faith in your smartphone. I'm confident in my Google Pixel 7, because it has done practically everything I've requested of it, and has even exceeded my expectations on occasion. However, there is evidence that my confidence should not be interpreted as assurance that you will be similarly satisfied and confident in the Pixel 7 you purchase. There is a shadow over an otherwise wonderful smartphone, but should it influence your purchase decision?
Design and security
The Google Pixel 7 isn't a design revolution when compared to the Pixel 6, and that's probably for the best. It provides Google with a consistent, familiar, and appealing smartphone platform upon which to build. Rather than radically altering the design, Google has polished it, making the visor-like camera module a more prominent design element while modifying the available colours so it doesn't appear precisely like last year's phone.
I've been using the normal black model, and while I usually find black phones to be a little boring, the glossy finish on the glass back looks fantastic when matched with the matte grey camera module. There are also more colourful Lemongrass and Snow variants available. The camera cutouts are bigger than previously, yet they aren't distracting. I'm not convinced about the Pixel 7 Pro's more extravagant camera module, but the Pixel 7 is a modern-looking, discreetly attractive, and adequately unique smartphone that I've been happy to bring about.
It's no slim supermodel at 8.7mm thick and 197 grammes, but it feels solid in your palm, akin to the somewhat shorter but equally weighted iPhone 14 Pro. The Pixel 7's sleek aluminium frame and glossy Gorilla Glass Victus back panel are both attractive, but they make the device rather slippery. It has a tendency to slide about on different surfaces, and it requires a tight hold if used with one hand.
One aspect of the build quality disturbs me. When you run your touch over the join at the bottom of the phone, the glass back panel joins the chassis seamlessly. Repeat on the top and sides, and you'll see a little lip that varies in severity on either side of the gadget. It's not a major issue, but once you notice it, you notice it all the time.
Under the display is a fingerprint sensor that, like the Pixel 6 and Pixel 6 Pro, can't decide whether to be fast and dependable or slow and obnoxious. It's startlingly uneven and doesn't improve on the prior edition. Google's advise of pushing the sensor for a beat longer than you may imagine helps it unlock more frequently, but it is far from a panacea. When it fails (and it will), you must enter the PIN code, however the button layout is quite broad and very hard to press precisely with one hand while holding the phone.
Face unlock has been implemented, and it performs better than the fingerprint sensor. However, when it detects your face, remember to flip the switch to bypass the lock screen. If you don't, you'll have to either swipe the screen (which doesn't always work) or click the unlock button to access the phone, adding further steps to the already lengthy process of getting started with the Pixel 7.
Google must have heard the concerns about the Pixel 6's fingerprint sensor, but despite having a year to fix it without compromising security, it's still worse than practically every other phone on the market. It's unfortunate since it's the first thing you notice after picking up the Pixel 7 and admiring its superb overall form and design.
Camera
On the rear of the Google Pixel 7, there are two cameras: a 50-megapixel f/1.9 aperture primary camera (same as on the Pixel 6) with optical image stabilisation (OIS) and laser autofocus, and a 12MP f/2.2 wide-angle camera with a modest 114-degree field-of-view. The video supports 10-bit HDR and can attain 4K quality at up to 60 frames per second (fps). A 10.8MP f/2.2 aperture selfie camera is located on the front.
The primary camera of the Google Pixel 7 is fantastic, capturing crisp, vivid, balanced, and aesthetically impactful photographs in practically every setting. Point it in any direction, in any lighting scenario, and there's a good chance it'll capture a shot you'll like. I love that I don't have to think twice about snapping a photo or fear that it won't be as good as what I see with my own eyes. Because of the way the Pixel 7 typically works with light and shadow, the shot can seem better than real life.
There's also remarkable consistency across the primary and wide-angle cameras, and Night Sight mode images bring out a lot of detail without losing ambience or adding too much smoothness. When you go too near to a topic, it struggles and often tells you to move back so it can focus better, but when it does find the proper distance, the results are great. The optical 2x zoom photographs seem good, but they lack the colour and exposure of the primary camera.
The greatest letdown is the selfie camera, which, despite Google's attempts, doesn't always capture skin tone right and often lack detail. It's not bad, but it's uneven when compared to the excellent selfie camera on the Galaxy Z Flip 4 and the dependable front camera on the iPhone 14 Pro. The Pixel 7 lacks the Pixel 7 Pro's Super Res Zoom and can only digitally zoom to an 8x level, when digital improvement is noticeable.
Display connectivity audio 
The 6.3-inch AMOLED panel boasts a refresh rate of 90Hz, a resolution of 2400 x 1080, and is HDR10+ certified. It has stereo speakers built into the body and supports 5G, Wi-Fi 6e, and Bluetooth 5.2 with AptX audio. While the 90Hz refresh rate isn't much smoother than the 120Hz panels I've used, it's far superior to a 60Hz panel. With sophisticated music, the small speakers become confused and muddled, resulting in mediocre audio.
Battery
Given the Pixel 6 and 6 Pro's subpar battery life and the fact that the Pixel 7 only has a 4355mAh cell inside, many will expect the next series to be just as dismal. However, there is some good news: my Pixel 7 has a great battery life even when used often. On days when I used the phone for everything but gaming — including GPS — it lasted six or seven hours and lasted from approximately 7 a.m. until late at night.
Processor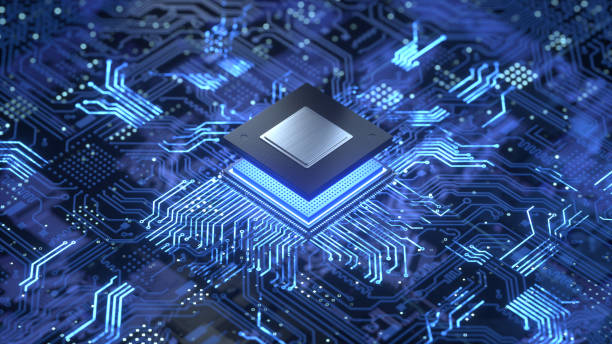 The Pixel 7 features Google's latest Tensor G2 CPU, 8GB of RAM, and either 128GB or 256GB of internal storage. The processor is manufactured using a 5nm technology, making it less efficient and "modern" than Qualcomm's Snapdragon 8+ Gen 1 or MediaTek Dimensity 9000, both of which utilize a 4nm process. Android 13 comes pre-installed, making it one of the first phones to ship with the most recent version of Google's mobile operating system.
Given that Google controls both the hardware and the software, you'd expect the Pixel 7 to give a smooth experience with both hardware and software operating in tandem. In my experience, this is what you get for the most part with the Pixel 7. However, after testing the Pixel 7, I've discussed my findings with Digital Trends' Mobile Editor Joe Maring (who has been using the Pixel 7 Pro). His experience has been very different from mine, and this is where my scepticism about a consistent experience among Pixel 7 devices begins to emerge.
The Pixel 7 has been dependable, speedy, and enjoyable to use for me. The design of Android 13 isn't all that different from that of Android 12, and it looks fantastic with big, welcoming, well-designed icons and menus that make sense (plus plenty of cleverly implemented customization options). Because of the big cards and obvious buttons, interacting with alerts in the pull-down shade is straightforward, albeit there isn't much you can do with them from the lock screen. Search is speedy, and all of my nongaming applications have performed well.
This is considerably different from how Android 13 operated on Joe's Pixel 7 Pro, and it's possible that your personal experience may change as well – which isn't encouraging. It hasn't been flawless on my phone, but the flaws are minimal. Scrolling through Google Discover and Twitter might be "muddy" and less fluid than using strong phones such as the Galaxy Z Flip 4 or the iPhone 14 Pro. And the YouTube app does occasionally have audio issues. However, gaming appear to be the Pixel 7's most difficult challenge.
I'm not a huge gamer, but crashes are common in Asphalt 9: Legends, and it has had difficulty connecting to the server as well as some strange auto-pauses that I've never seen before. While the phone never gets hot for me, it does feel very warm to the touch around the camera sensor after 30 minutes of gaming. According to the warmth and quantity of battery power drawn by the phone when playing games, it appears that some gameplay optimization is required. I can live with these issues because I don't play games very often, but if gaming is an important part of your phone usage, the Pixel 7 and Pixel 7 Pro may not be the ideal option.
Google's software support is strong, and the Pixel 7 will receive the most recent version of Android for several years, as well as security upgrades for five years. When combined with the durability given by an IP68 water- and dust-resistance rating, the Pixel 7 should last a long time.
Buy now Google pixel 7