Best Regulated Crypto Exchanges [2022] – Safe & Regulated Exchanges (EU & USA) – CaptainAltcoin
If you want to buy or sell Bitcoin or some other cryptocurrencies, in most cases, you will have to use one of the cryptocurrency exchanges. Services that provide cryptocurrency exchanges often function similarly to a stockbroker, providing you with currency trading tools, such as BTC, ETH, and LTC.
If you choose which exchange you want to use, then the best is the crypto exchange that makes it easier to trade the currencies you want with strong security features and low fees.
According to CoinGecko, there are 504 crypto exchanges, and most of them are unregulated. Therefore, when choosing the exchange you want to use, you need to consider a large number of factors. What currencies do they support, prices, security, withdrawal options, etc.
This article will help you find out the best-regulated crypto exchanges, their advantages and disadvantages, who regulates them, and whether they have insurance funds and how high it is.
Regulated vs unregulated crypto exchanges
---
Since its inception in 2010, regulation, and its implementation, have been a fear for many digital currency enthusiasts. One group of cryptocurrency lovers believes that the point of decentralized currencies is to be unregulated, while others believe that the regulation of the cryptocurrency market is an indicator of the proper development of this market, and a sign of the rise of cryptocurrencies.
And whether you belong to any of them, that does not change the fact that the regulation and daily introduction of new rules takes place in the crypto sphere.
We are witnessing almost daily changes in the price of cryptocurrencies, caused by the introduction of a new regulation (recently, there have been examples of the introduction of crypto laws in countries like El Salvador, China, Turkey, etc., which significantly affected the price of cryptocurrencies in the market).
But what are the main differences between a regulated and an unregulated cryptocurrency exchange?
In short, in order for a cryptocurrency exchange to be regulated, it must obtain approval from the competent state regulatory body of the country in which it operates.
Different exchanges offer different customer services and experiences, but when you compare regulated and unregulated exchanges, the main focus should be on the security of investing your funds. If you use the services of unregulated exchanges, you accept risks such as fraud, loss of funds, lack of legal assistance and you may even be prosecuted.
So, let's take a look at some of the best regulated cryptocurrencies exchanges.
Best regulated crypto exchanges
---
Coinbase/Coinbase Pro
---
First, what is the difference between Coinbase and Coinbase Pro? Coinbase and Coinbase Pro are two separate but connected platforms owned by the same company. While Coinbase is mainly used by beginner investors in their first cryptocurrency purchase, Coinbase Pro, on the other hand, is a professional trading platform for active traders. Coinbase Pro provides its users with advanced charting and trading capabilities, giving advanced traders superior control.
Coinbase
Coinbase Pro
Pros
Cons
Pros
Cons
It has lower fees than "easy buy" competitors
It has slightly higher fees than most exchanges
International market
Customer support could be better
You can purchase cryptocurrency faster than most exchanges
Wallets are less secure than a wallet that is controlled by you
Low fees
Not beginner friendly
Beginner friendly and easier to use than an exchange
It monitors how you spend your cryptocurrency
Good liquidity
 
It safely stores customer funds
 
 
Regulated and trustworthy company
 
 
US Coinbase, Inc., the company which operates Coinbase/Coinbase Pro and GDAX in the United States, is licensed to engage in money transmission in most US jurisdictions.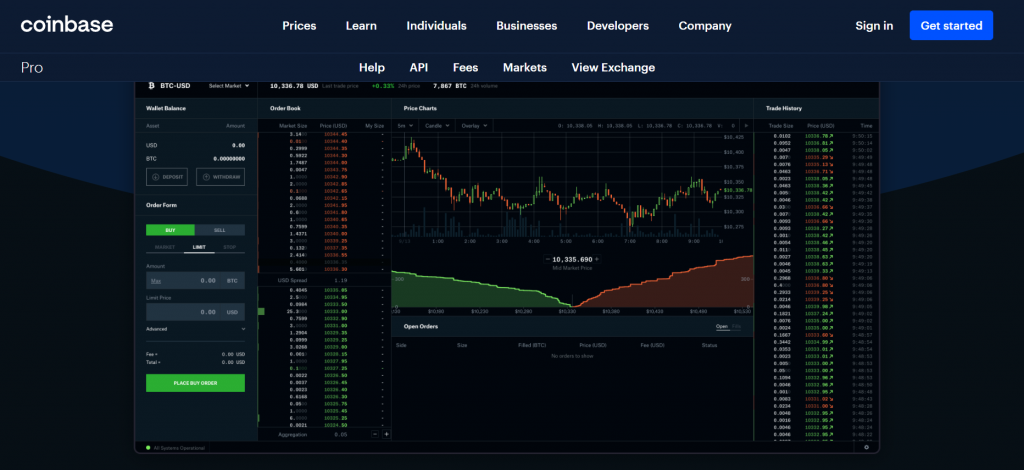 Coinbase/Coinbase Pro are required to comply with a number of financial services and consumer protection laws, like:
The Bank Secrecy Act – They must verify customer identities (KYC), maintain records of currency transactions for up to 5 years, and report suspicious transactions.
The USA Patriot Act – They must designate a compliance officer to ensure compliance with all applicable laws, create procedures and controls to ensure compliance, conduct training, and periodically review the compliance program.
Customer USD funds on Coinbase/Coinbase Pro are insured by the Federal Deposit Insurance Corporation (FDIC). This means that the balance on your account is protected up to $250,000.
CoinGecko Trust score: 10/10
If you would have bet on the right coins this year you could easily have 10xed your capital…
You could even have made as much as 100x which means you could have turned $100 into as much as 10k.
Experts believe this will happen again in 2021, the only question is which coin do you bet on?
My friend and cryptocurrency expert Dirk is personally betting on 3 under-the-radar cryptocurrencies for huge ROI in 2021..
Click here to learn what these coins are (watch till the end of the presentation).
Kraken
---
Kraken is a centralized crypto exchange based in San Francisco, United States, established in 2011. There are over 90 coins and 395 trading pairs on the exchange. Kraken is one of the largest crypto exchanges in EUR volume, liquidity, and the trading of USD, CAD, JPY, and GBP.
Kraken is also very transparent, and they are offering a high level of security and proof of reserve audits.
Kraken
Pros
Cons
The platform supports margin trading
Just like all other centralized exchanges, holds the private keys to your account's crypto address
Great security initiatives
Account verification time is no faster than at other competing platforms
Reasonable and competitive fees
Kraken Pro user interface (UI) is not as beginner friendly
Super fast SEPA withdraws
 
Free deposits for JPY, CAD, and EUR
 
Pioneering transparency
 
Kraken is a fully regulated crypto exchange and is accessible to the US residents (except for residents of New York and Washington. Kraken is regulated by The Financial Crimes Enforcement Network (FinCEN). Exchange is registered as a MSB (Money Services Business) with:
–          FinCEN in US
–          FINTRAC in Canada
Kraken is not FDIC (Federal Deposit Insurance Corporation) insured. You can find on their website, "Cryptocurrency exchanges do not qualify for deposit insurance programs because exchanges are not savings institutions."
Even if Kraken doesn't have traditional insurance, they provide more than $100M in its own insurance fund to cover any potential losses.
CoinGecko Trust score: 10/10
Cex.io
---
Cex.io is a centralized crypto exchange based in London, England, established in 2013. There are over 90 coins and 215 trading pairs on the exchange. Cex.io has a sleek, new, and user-friendly interface, and even beginners will manage to trade Bitcoins on it.
Cex.io
Pros
Cons
User friendly interface
Extensive Verification Process to Increase Purchasing Limits
Well Established Company
 
Great and Fast Support
 
High liquidity
 
Cex.io is registered with FinCEN and it applies AML and KYC policies. Exchange is registered as an MSB.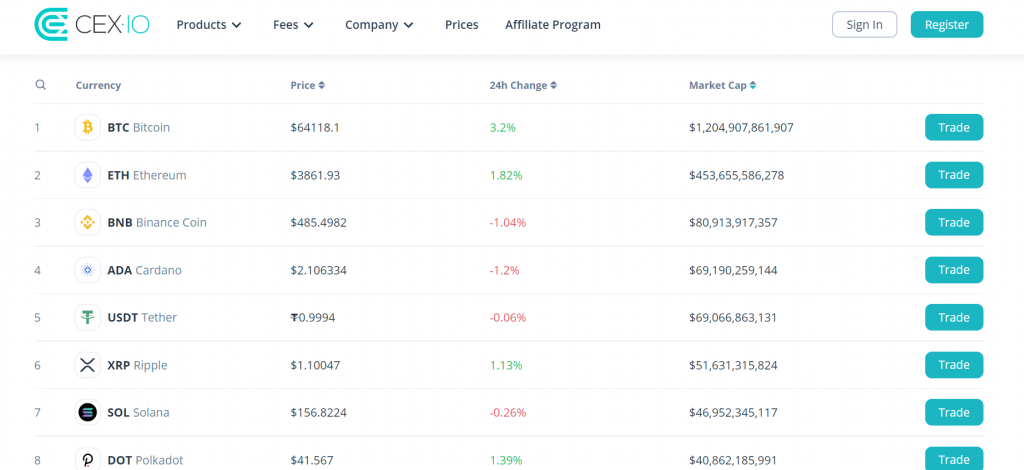 US residents' USD funds are insured by FDIC, up to a maximum of $250,000 per person.
CoinGecko Trust score: 9/10
Uphold
---
Uphold is a centralized crypto exchange based in New York, United States, established in 2015. There are over 80 coins and 1000 trading pairs on the exchange. Uphold is a multi-asset exchange medium that provides a lot of selection to exchange different assets besides buying and selling cryptocurrencies.
Uphold
Pros
Cons
A Beginner-Friendly Interface
(Sometimes) Unresponsive Mobile App
Tight Security
Not the best Customer Support Out There
"Anything-to-Anything" Trading
Trading Limitations
Uphold is registered with FinCEN and it applies AML and KYC policies. Exchange is registered as an MSB.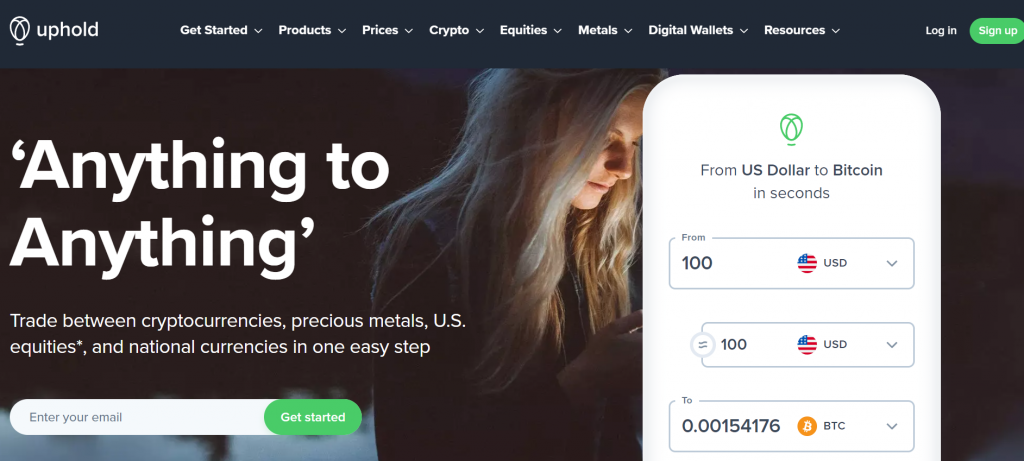 Uphold is not FDIC insured but does offer its own insurance. They offer a USD Stable Coin, backed in a 1:1 ratio with physical dollars in FDIC-insured banks.
FTX.us
---
FTX.us is a brand-new US-regulated crypto exchange established in 2020. There are over 20 coins and 50 trading pairs on the exchange. Although one of the newest crypto exchanges on the market, FTX.us has managed to grow a reputation as a reliable and safe place to trade.
FTX.us
Pros
Cons
Sophisticated trading platform
Severely curtailed compared to FTX global
Margin trading available
 
Low fees
 
West Realm Shires Services Inc. or FTX.us is registered with FinCEN, and it applies AML and KYC policies. Exchange is registered as an MSB.
CoinGecko Trust score: 7/10
BitPanda (for EU)
---
BitPanda is a centralized crypto exchange based in Austria, EU, established in 2014. There are 18 coins and 23 trading pairs on the exchange. BitPanda allows crypto-to-crypto trading in 54 countries around the world (the USA and China not included).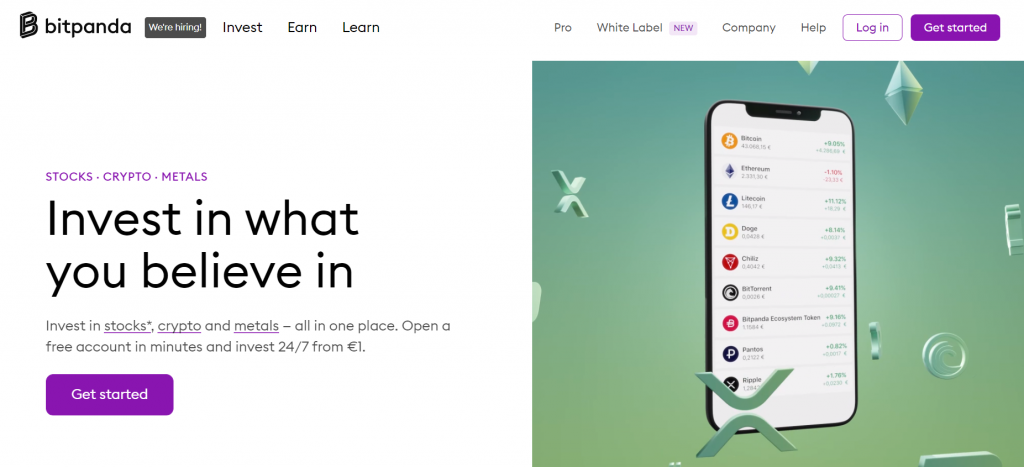 This platform is especially popular within the European Union. Furthermore, BitPanda accepts some of Europe's most common payment methods – like SOFORT, EPA, and Skrill (including conventional deposit options like Visa and MasterCard).
BitPanda
Pros
Cons
Wide variety of payment methods
Fees aren't explicitly stated
Great for beginners
 
Relatively low fees
 
Great security
 
BitPanda is fully EU-regulated with the highest level of compliance with EU laws, and it applies AML and KYC policies.
This exchange does not have an insurance fund for crypto funds. BitPanda likes to highlight that they have never been hacked, indicating their excellent security system.
CoinGecko Trust score: 7/10
eToro (for EU)
---
eToro is a centralized crypto exchange based in Austria, EU, established in 2013 (founded in 2007, started trading crypto in 2014). There are over 30 coins and 100 trading pairs on the exchange. eToro aims to offer a fluid web-based, mobile platform that allows users to trade almost anything in a single portfolio.
eToro
Pros
Cons
Social/copy-trading platform
Higher forex fees
Safe and regulated
Slow withdrawal process
Free stock trading in the EU
Minimum deposit amount
Impressive cryptocurrency offering
 
eToro is fully EU-regulated with the highest level of compliance with EU laws, and it applies AML and KYC policies. This exchange operates under and complies with the Markets in Financial Instruments Directive (MiFID).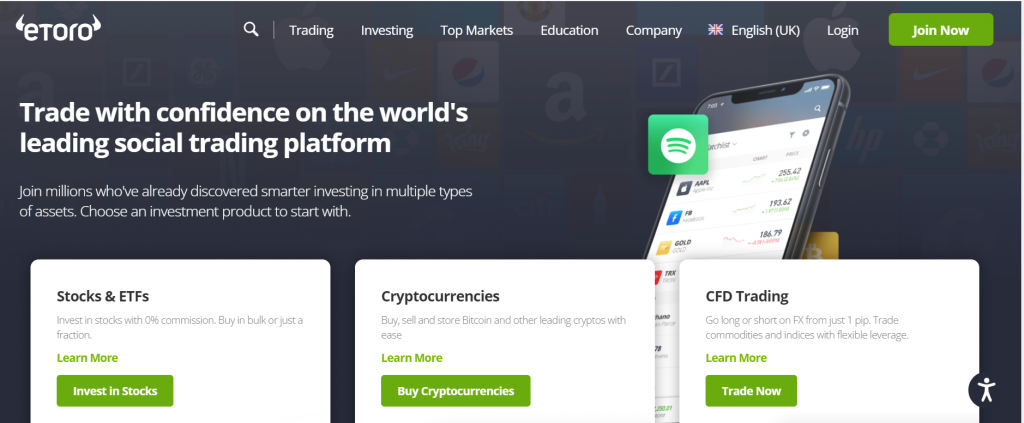 If you are a US resident, FDIC insures your cash holdings for up to $250,000 per person. For EU residents, eToro provides insurance up to 20,000 EUR.
CoinGecko Trust score: 8/10
FAQs
---
What Are the Best Crypto Exchanges for Beginners?
---
As we said in the introductory part of this text, there are many exchanges in the crypto world. Regulated and unregulated, centralized and decentralized, with different interfaces, coin offers, payment and withdrawal methods, etc. It is up to you to research which exchange best suits your needs, and we can help you with that. Take a look at some of the reviews of exchanges that we think can help you decide, like Coinbase, Binance, Kraken, Coinmama, Paxful, Bittrex.
What Is the Safest Cryptocurrency Exchange?
---
According to Coingecko and Coinmarketcap, Binance is ranked #1 cryptocurrency exchange in the world. Considering this fact and a lot of previous research, we will conclude that Binance is the safest crypto exchange.
Which Bitcoin Exchange Has the Lowest Fees?
---
Overall, Binance is a platform that has one of the lowest fees in the crypto market. They charge 0.04 – 0.10 % fee on transactions.
How Do Crypto Exchanges Make Their Money?
---
There are several different methods on how crypto exchanges make their money: Deposit fees, Withdrawal fees, Trading commissions, Listing fees, Market making, IEO, STO, and ICO fund collection.
Conclusion – What Are the Best Regulated Crypto Exchanges in 2021?
---
It's important to think about all of your requirements before choosing an exchange you want to use. We are devoted to giving our readers accurate evaluations of the best-regulated crypto exchange for traders of all levels. We chose regulated exchanges that we consider are secure, safe, and easy to use, and have a history of high quality. Consider all the facts and choose the exchange that suits your needs.
Read also:
If you are not fond of EXCHANGE, Make sure to check out our guides on other cryptocurrency exchanges: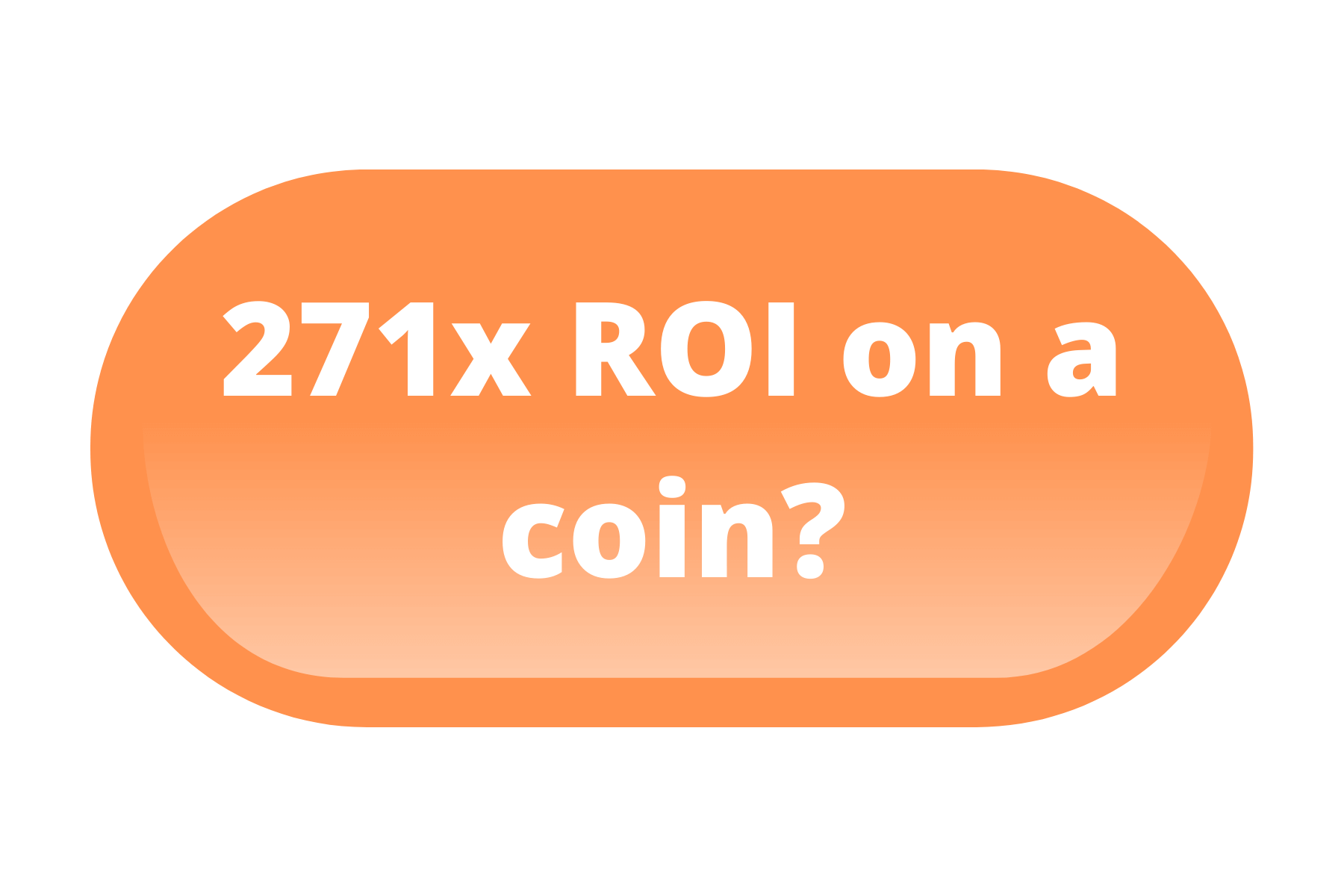 CaptainAltcoin's writers and guest post authors may or may not have a vested interest in any of the mentioned projects and businesses. None of the content on CaptainAltcoin is investment advice nor is it a replacement for advice from a certified financial planner. The views expressed in this article are those of the author and do not necessarily reflect the official policy or position of CaptainAltcoin.com
Source link